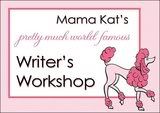 A love story comes to mind when I first think of enchanted. A magical love story filled with romance and beauty. Think Cinderella with castles, carriages, and princes. Where the prince comes in and saves the damsel in distress.
Aren't we all damsels in distress? Don't we all want a magical, enchanting life, filled with joy and happiness, having no struggles, trials, or insecurities? Don't we all want a Savior to come in and rescue us? One who will make everything right, take care of us, watch over us, and fulfill our needs. Who will be there even when we mess up, are on the verge of destruction, not able to handle it, or feeling lost and confused. If we seek, we shall find this kind of enchanted love story.
Our love story has already begun, long before we even knew it. In our mother's womb, he set his eyes on us. God's love for us is more than we could ever get even a glimpse of in our mortal lives. There are many words in the Bible that express God's love; divine, pure, unconditional, and forgiving, never changing, unfailing, never ending, and the list can go on and on.
Love is defined in Wikipedia as an intense feeling of affection. God's love is more than a feeling, it is Him. He is love. God is love. 1 John 4:8 Whoever does not love does not know God, because God is love.
Our prince has already come to heal us, bind up our wounds, forgive us, fulfill our needs, give us hope for the future, strength, comfort, peace, a shoulder to lean on, a friend, a confidant, give us mercy, grace, love, joy, peace, patience, kindness, goodness, faithfulness and self control? This only names a few of the riches in God. God defined love in
1 Corinthians 13: 4-7
Love is patient; love is kind; love is not envious or boastful or arrogant or rude. It does not insist on its own way; it is not irritable or resentful; it does not rejoice in wrongdoing, but rejoices in the truth. It bears all things, believes all things, hopes all things, endures all things.
That is enchanted.