If you could relive any moment in your life what moment would you choose?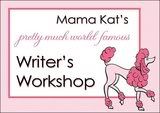 It's easy to remember the moment I would relive. It sticks out like a sore thumb in my mind. I would choose to relive the last time I saw my brother alive. It was exactly 6 days prior to his murder. We went out to eat with my husband, my two girls, my youngest brother and our parents. We went to the Japanese restaurant which I absolutely love. I didn't sit by him and looking back I wish I could have cherished every moment of that night. I remember him catching one of the pieces of chicken they fly at your mouth. He was mad that we were late getting there. But I was having my oldest daughter's 4th birthday party and he hadn't come. I was hurt because he didn't show up for it. I couldn't stay mad at him long, we never did. Even in our biggest fights, we had an understanding of each other and never expected an apology. We still fought like brother and sister, even as adults. But I wanted him to be someone he wasn't. And I beat myself up about getting onto him so much. But I know I have to let that go. God's plan is far different than ours and I have learned that making plans or trying to make things a certain way won't work out, they usually never do. We can't control our destinies, only God has our plans drawn out for us. And for us to have any peace we must fully surrender it to God. Otherwise, you will end up with many disappointments. Reliving life's moments are impossible so we have to learn to treasure each and every one of them. Even our worst days, bad days, struggles, and trials, they will all be treasured by someone when you are gone. We have to learn not to sweat the small stuff, easier said than done. I know how valuable life can be and how fast things can change and still I find myself taking things for granted. It takes a lot of practice to undo bad habits.
I am forever grateful that my children and I did get to see him so soon before he was taken. And got to give him one last hug, kiss, and goodbye; if only I knew it would be his last…until I make my way to him.
Heather