As I sit here at my brothers grave , as I have once again got things confused, messed up for the day. I thought my daughters 5 year check up was this morning at 10 so I have rushed around all morning picking up, trying to get some laundry done and literally getting ready in 15 minutes. As I drive I saw on my calendar an appt. I knew it was for her appt so I was going to check it off. Turns our it's at 2:15. Great there goes the day I had planned. Getting only 5 hrs of sleep she could have gone to school and now I kept her from going and left myself even more exhausted from my 5 days of working until 1am. It is my day "off." tomorrow school is out....my mind wanders into everything that goes wrong.
I stop to see my brother whom I am missing like crazy more and more as it is sinking in more & more he's not coming back and I long so badly to just touch him & give a simple hug.
In all of this pain and feelings of inadequacy I look at my daughter and thank God she is here for me to hug & kiss, to love, even on our days of butting heads, she is still here. I could find a thousand things I do not understand in this world, but there are a million+ things to be thankful for and 1 of them is holding her "magic" wand anxiously wanting to get out of the car to see her Uncle. Even if he is not here physically I am
Thankful his memory is there in her heart. There is always sunshine even in the rain.
God bless, with love,
Heather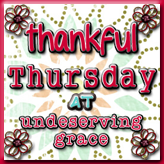 - Posted using BlogPress from my iPhone